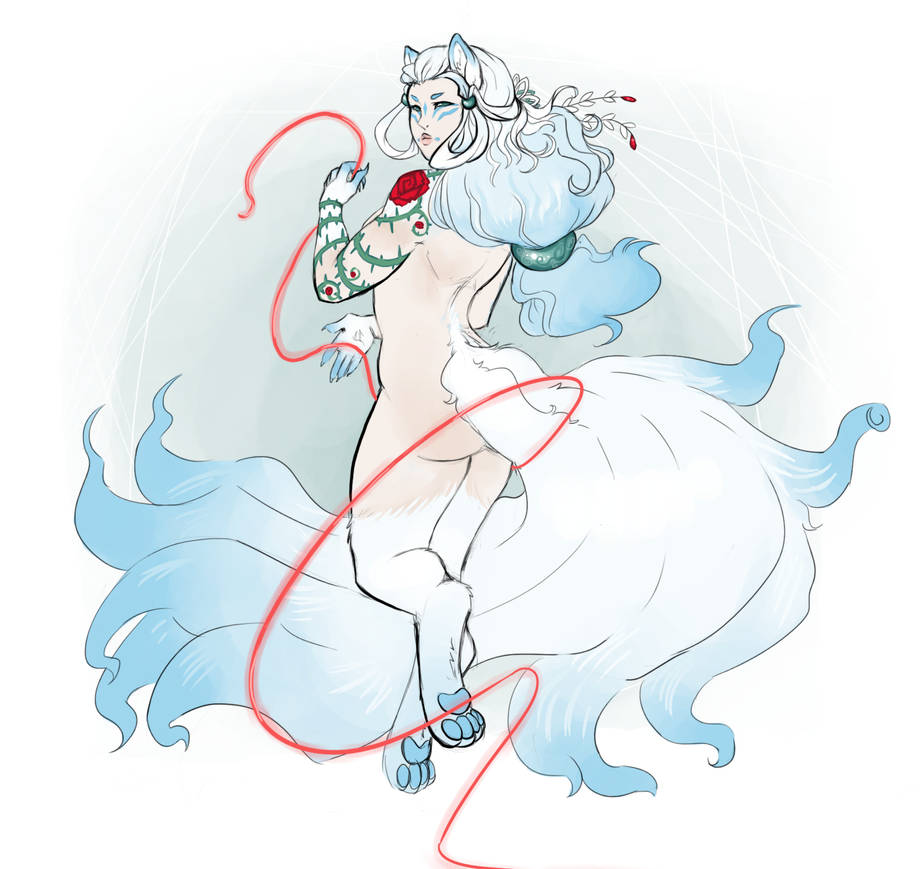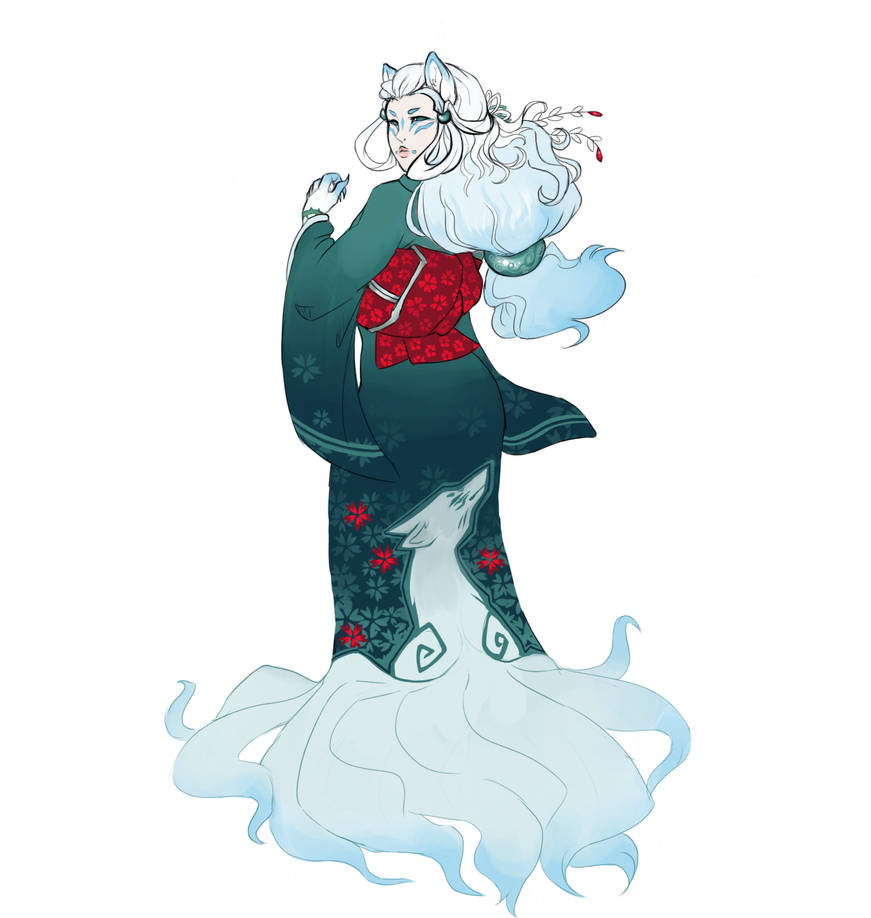 Name: Kishina 
Nickname: None
Gender: Female
Age: 751
Species: Kitsune
Appearance: As seen above.
Water Magic (Ice):
Illusions
Thread seeing
Jovial - A happy creature. She seems to always be in a cheery mood. The first one to uplift those sulking in her presence, encouraging them to remain optimistic, happy within her presence.

Secretive - Yet beneath the surface, she is not one to tell of her background. Conservative, she prefers to speak very little of herself and her origin. When spoken, she smoothly leads the conversation away or deflect altogether. No one truly knows but a touch of remorse enters her gaze whenever a sensitive topic is touched upon.
Confident - Positively beaming with self esteem. Each part of her is handled with the upmost care, from her appearance to her posture. She carries herself with such, oozing, seemingly becoming a good role model in the process.
History: 
She keeps as little of her history unknown. Simply she prefers to travel as of this moment, prefering the colder climates as places of rest.