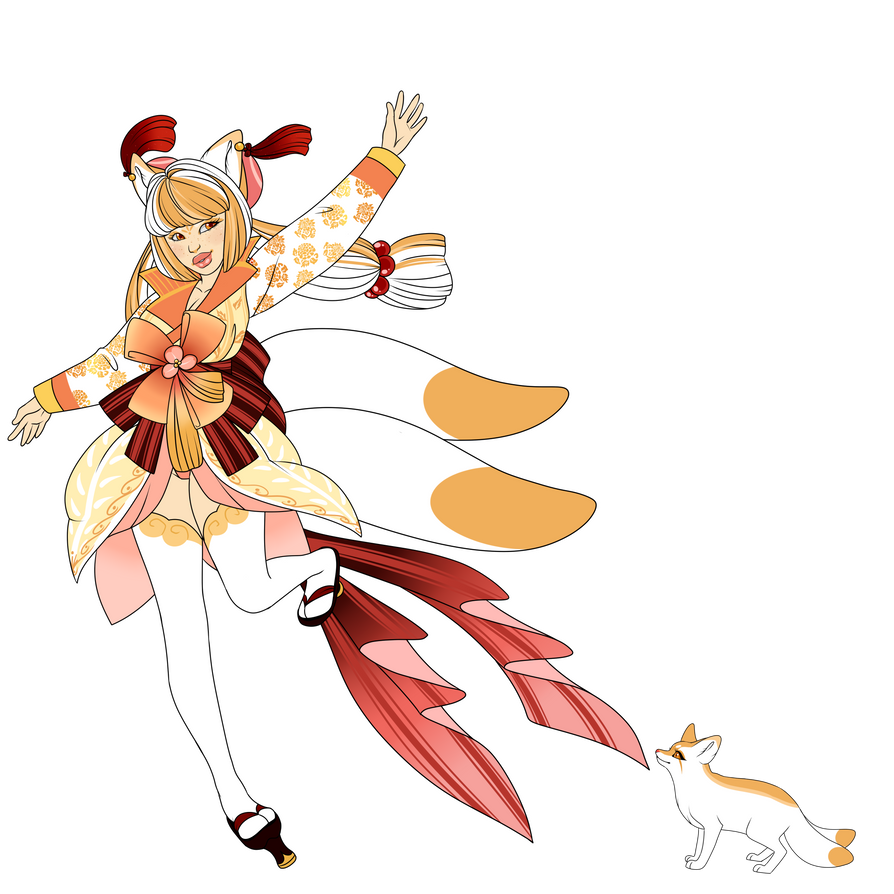 Character's Name:
Chieko
Nicknames:
-n/a-
Age:
368
Gender:
Female
Species:
Kitsune
Height:
Humanoid: 4'9"
Fox: 8"
Weight:
Humanoid: 102 Lbs
Fox: 2.5 lbs
Abilities:
Illusions: Though she only has two whole tails on her body, she can still certainly make illusions; though not as powerful or as real as older Kitsune.
Fire Magic: Whether it manipulating fire that is already around her, or even conjuring up some of her own; her skills aren't the best as of just yet. She still has plenty of practice to hone her skills and bring them to perfection.
Personality:
Though Chieko looks like a sweet, little thing, blessed with being adorable and overly cute; she is probably quite the opposite. Besides looking like an innocent angel, she can be quite the little shit when it comes down to it. True to the Kitsune nature, she can find herself being a tricky little thing; casting pranks on those who are unsuspecting. Though they don't always turn out so well, as she is still young and working on getting better with it; her illusions can and will easily fall apart. Which is why she casts small ones, it's a lot harder to see past something small.
She is a sweetheart though to those she calls friends and other she cares about, such as family. Chieko can show a whole other side of herself when she gets to know someone. Though even if she is small in stature, she'd fight off the biggest creature for those she loves; putting herself in danger's way.
History:
{COMING TO A THEATER NEAR YOU}